Clinical Consultations
Quick Turnaround Times
Simple Ordering Process
Patient Insurance Support
Patient Assistant Programs
Nationwide Shipping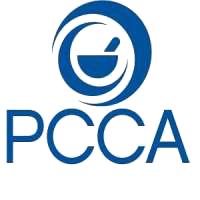 At Forte Rx Compounding Pharmacy we are committed to delivering excellent service to our patients and doctors. We specialize in cutting edge formulations and customized medications compounded in our State-of-The-Art laboratory to meet your unique needs. Compounding is the art and science of customized medications for individual patients' needs. Our mission is to provide high quality, affordable compounded medications to patients. Our staff is extremely trained, friendly and will take time to answer your questions. You can trust us for great products. Forte Rx is a proud member of PCCA (Professional Compounding Centers of America).
Biotoxin illness and Mold Disease
Biotoxins can cause significant damage to your health when the substances get stuck into your system, it can develop chronic inflammatory response syndrome (CIRS).
Pure Cholestyramine Resin
Cholestyramine (CSM) is an FDA approved medication used to lower cholesterol in patients whose levels cannot be controlled by diet. CMS resin is actually hydrophilic but insoluble in water. When used for a short period of time will treat your chronic biotoxin illnesses as well as Lyme disease.
Dermatology and Aesthetics
Specialty compounded medications for the skin can have a wide range of uses. We know that your skin is as unique as you are.
A tick-borne illness caused by the bacterium Borrelia burgdorferi. The chances you get Lyme disease from a tick bite depend on the kind of tick, where you were and when the bite occurred.
In a study of treatment with an intranasal antifungal agent such as Amphotericin B, showed significant improvements in several parameters in Chronic Rhinosinusitis (CRS) patients.
Nearly 60 million people in the U.S. have symptoms of allergic rhinitis and chronic sinusitis. ForteRx is committed to providing the most advanced topical treatments available collaborating with ENTs.
Hormone Replacement Therapy
Naltrexone itself was approved by FDA. Used to treat a person in an overdose or drug abuse situation by blocking the reception of the opioid hormones.
Fibromyalgia & Chronic Fatigue Syndrome
Fibromyalgia syndrome (FMS) is a chronic, idiopathic condition of widespread musculoskeletal pain, affecting primarily women.
Myalgic Encephalomyelitis(ME)/ Chronic Fatigue Syndrome (CFS)
The cause is unknown. Researchers suspect viruses, a weakened immune system, stress, and hormonal imbalances may contribute to causing of chronic fatigue syndrome. Anyone can get CFS but it is most common in people in ages between 40 and 60.
N-Aceytlcysteine 10% Nasal Spray
N-Aceytlcysteine (NAC) is a medication that destroys or dissolves mucus. NAC is used for certain sinus conditions when increased amounts of mucus make breathing difficult.
BEG Nasal Spray
BEG nasal spray is an effective way to eliminate biofilm forming, antibiotic-resistant staphylococcus colonizations in the sinus cavity. BEG nasal spray is used to treat patients susceptible to recurrent staph infections.
Glutathione 10% Nasal Spray
Glutathione is the most powerful naturally occurring antioxidant in all human cells and it is found in all the cells in the body. It is a tripeptide made up of the amino acids: glutamic acid, cysteine and glycine. The highest concentration of glutathione is found in the liver, making it critically important in the detoxification and elimination of free radicals.
Contact Forte Rx
Ask a question or book an appointment below.
For emergencies call 911 or visit your nearest hospital